Click the Start button to run Cryptographic service.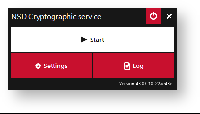 Figure 1 – Start button
During the initial launch of a service a window will open where you'll be asked to install SSL certificate. Click the Yes button.
To stop Cryptographic service, click the Stop button.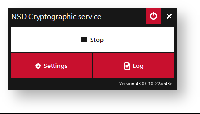 Figure 2 – Stop button
In order to quit the application, click the 

button.